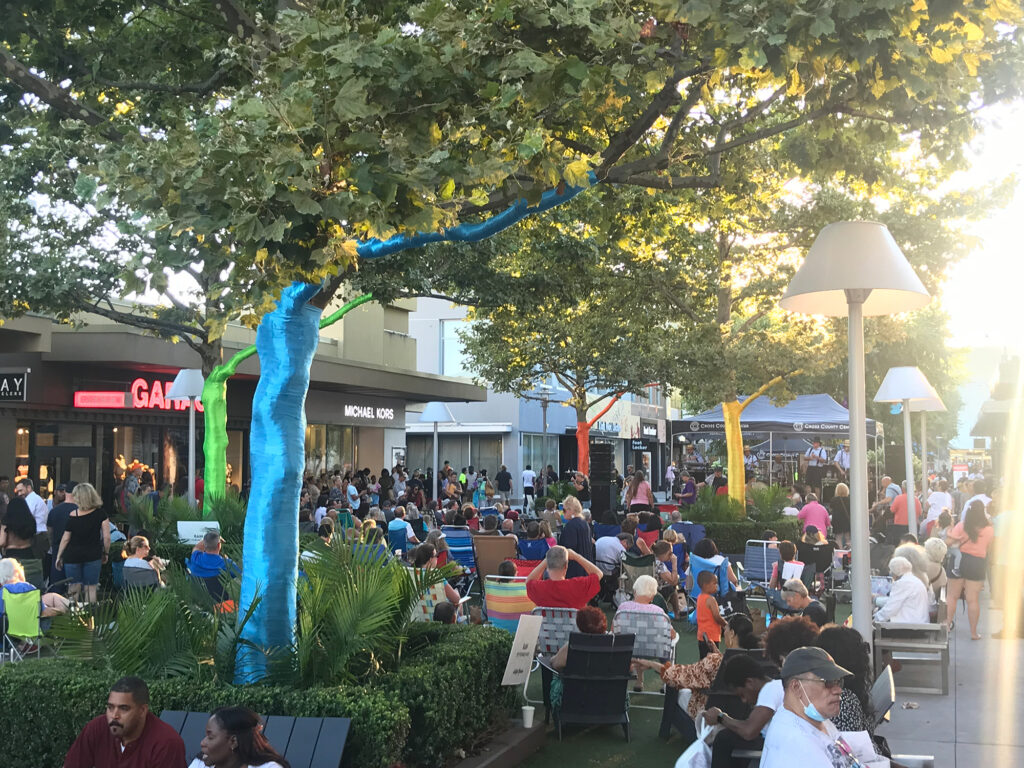 This summer, I was selected as one of several artists to decorate the trees in the Cross County Center in Yonkers. This was facilitated by Yonkers Arts.
I wanted to wrap the trees in the colors of the rainbow. Something bright, colorful, and cheery. I titled the work "Rain"
Interesting wordplay emerged after the fact. Rain – bow – the ribbon material used to wrap the trees. And Rain- bough – the first branch of a tree, which I utilized to mimic the arch of a rainbow.

This was a fun project and it was great to see the public having a great summer beside it.